"Curing Childhood Asthma Naturally: Unleashing the Power of a Natural Diet and Embracing a Holistic Lifestyle with Therapies"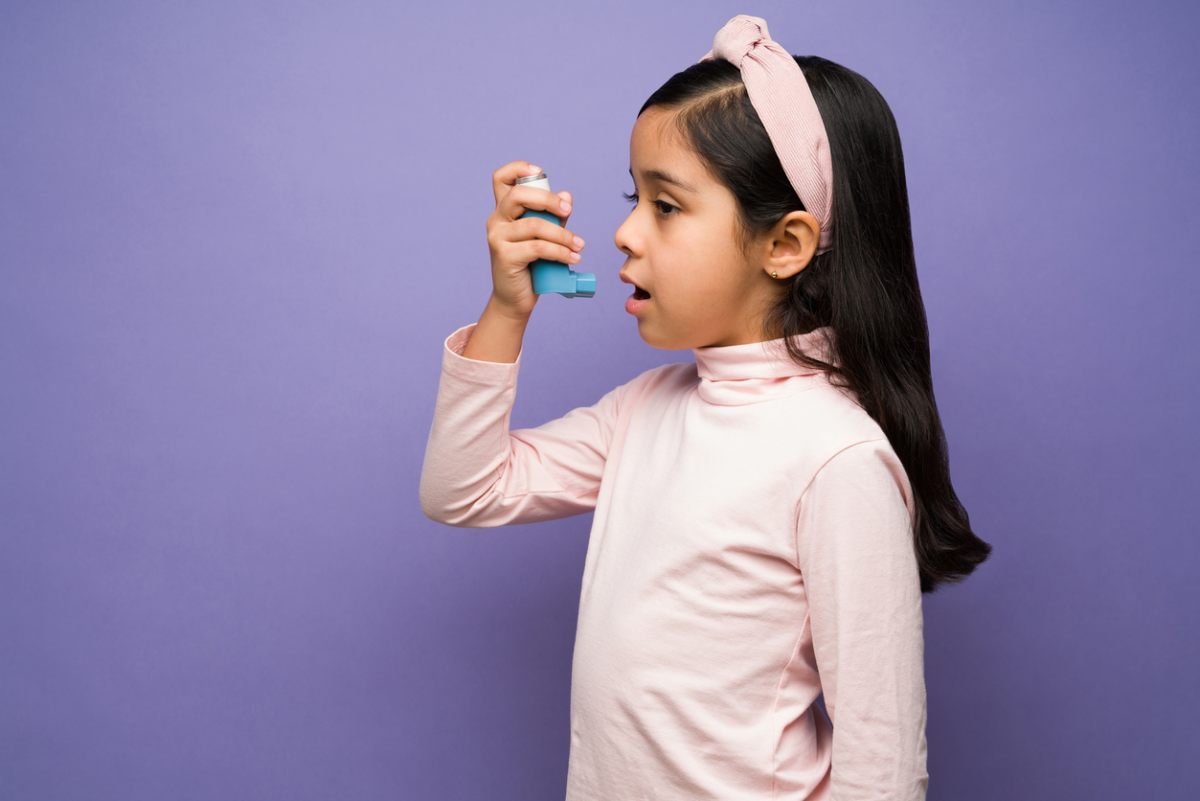 Welcome to our informative website blog dedicated to guiding parents in curing asthma in 7-year-old children through the transformative combination of a natural diet, embracing a holistic lifestyle, and incorporating therapeutic approaches. In this comprehensive resource, we explore the profound impact of a natural diet on respiratory health and delve into the benefits of adopting a natural lifestyle. Discover the significance of dietary choices, including nutrient-rich foods, allergy management, and anti-inflammatory practices, in alleviating asthma symptoms. Gain insights into the essence of a natural lifestyle, encompassing holistic well-being, stress reduction, exercise, and environmental factors. Furthermore, we delve into various therapeutic approaches such as aromatherapy, acupuncture, and herbal remedies, offering guidance on their integration into a holistic asthma management plan. By understanding and implementing these principles, you can empower your child to embrace a natural lifestyle, enhance their respiratory health, and experience the joys of an asthma-free life.
A naturopathic diet for a 7-year-old child with asthma focuses on incorporating nutrient-rich foods that support respiratory health, reduce inflammation, and strengthen the immune system. Here are some dietary recommendations to consider:
Increase Fruit and Vegetable Intake: Encourage your child to consume a variety of fruits and vegetables, as they are rich in antioxidants, vitamins, and minerals. Include options like berries, citrus fruits, leafy greens, broccoli, and bell peppers.

Emphasize Omega-3 Fatty Acids: Include foods rich in omega-3 fatty acids, such as fatty fish (salmon, sardines), chia seeds, flaxseeds, and walnuts. Omega-3s have anti-inflammatory properties and can help reduce asthma symptoms.

Incorporate Anti-Inflammatory Foods: Include foods that have natural anti-inflammatory properties, such as turmeric, ginger, garlic, onions, and green tea. These can help reduce inflammation in the airways.

Avoid Food Triggers: Identify and eliminate any potential food triggers that may worsen asthma symptoms in your child. Common triggers include processed foods, sugary snacks, artificial additives, and allergens specific to your child's allergies.

Hydration is Key: Ensure your child drinks an adequate amount of water throughout the day to maintain hydration and keep the airways moist.

Limit Dairy and Gluten: Some children with asthma may benefit from reducing or avoiding dairy products and gluten-containing foods, as they can potentially trigger inflammation in the airways. However, it's important to consult with a healthcare professional or a qualified naturopath before making significant dietary changes.

Encourage Balanced Meals: Aim for balanced meals that include a combination of protein, healthy fats, and complex carbohydrates. This helps provide sustained energy and supports overall health.




Baked salmon (protein) with quinoa (complex carbohydrates) and roasted sweet potatoes (healthy fats).

Lentil soup (protein) with whole grain bread (complex carbohydrates) and a mixed green salad dressed with olive oil (healthy fats).

Scrambled eggs (protein) with whole wheat toast (complex carbohydrates) and a side of mixed berries (healthy fats).

Chickpea salad (protein) with mixed greens (complex carbohydrates), cherry tomatoes, cucumber, and a drizzle of olive oil (healthy fats).

Tofu stir-fry (protein) with brown rice (complex carbohydrates), broccoli, bell peppers, and sesame oil (healthy fats).

Greek yogurt (protein) topped with granola (complex carbohydrates), mixed nuts (healthy fats), and fresh fruit.




To support the management and potential cure of asthma in a 7-year-old child through naturopathy, adopting a healthy lifestyle is essential. Here are some lifestyle recommendations:

Reduce Exposure to Environmental Triggers: Identify and minimize exposure to common triggers such as pollen, dust mites, pet dander, mold, and strong odors. Keep indoor spaces well-ventilated, use hypoallergenic bedding, and regularly clean surfaces to reduce allergens.

Create a Clean and Dust-Free Environment: Regularly clean the child's living environment to reduce dust accumulation. Use non-toxic cleaning products to avoid chemical irritants.

Encourage Regular Physical Activity: Encourage your child to engage in regular physical activity appropriate for their age and abilities. Exercise can help improve lung function, strengthen respiratory muscles, and support overall respiratory health. Outdoor activities can also expose them to fresh air, which can be beneficial.

Promote Relaxation and Stress Management: Stress and anxiety can potentially trigger or worsen asthma symptoms. Teach your child relaxation techniques such as deep breathing exercises, mindfulness, and gentle yoga. Encourage a calm and nurturing environment at home.

Ensure Sufficient Sleep: Make sure your child gets enough restful sleep each night. Adequate sleep supports overall health, immune function, and can help manage asthma symptoms.

Support Emotional Well-being: Foster a positive and supportive emotional environment for your child. Encourage open communication, provide reassurance, and help them manage any emotional challenges they may face.

Maintain a Healthy Weight: Help your child maintain a healthy weight through a balanced diet and regular physical activity. Excess weight can put additional strain on the respiratory system and potentially worsen asthma symptoms.

Ensure Proper Hydration: Encourage your child to drink enough water throughout the day to maintain proper hydration, as it helps keep the airways moist.

Seek Natural Therapies: Explore natural therapies that may support respiratory health, such as aromatherapy, herbal remedies, and breathing exercises. Consult with a qualified naturopath or healthcare professional for guidance on appropriate therapies for your child's specific condition.