The Significance of Naturopathy: Harnessing the Power of Natural Healing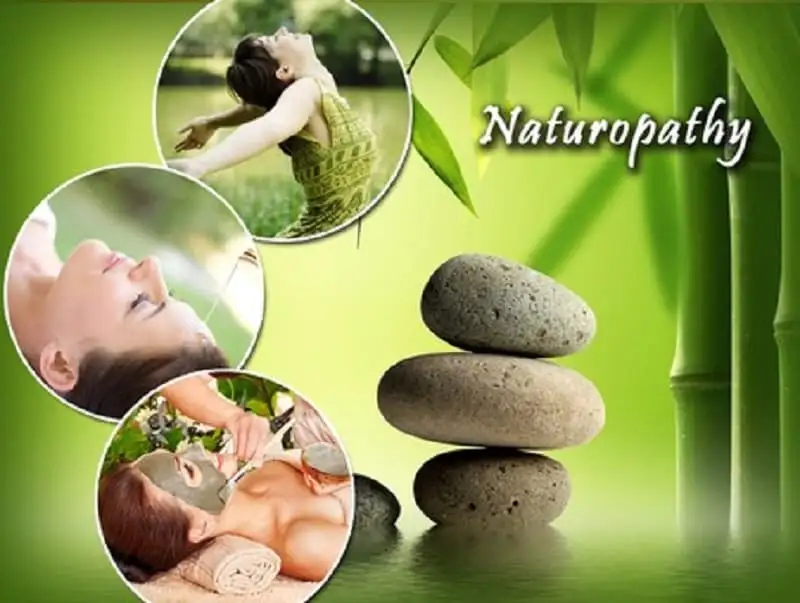 Introduction:
In our fast-paced and modern world, it's easy to overlook the incredible healing potential that lies within nature itself. However, there is a holistic approach to wellness known as naturopathy that recognizes and embraces the body's innate ability to heal. By understanding and incorporating the principles of naturopathy into our lives, we can unlock a path to optimal health and well-being. Let's explore the importance of naturopathy and its transformative impact on our overall wellness.
Holistic Approach to Wellness:
Naturopathy is a comprehensive system of medicine that emphasizes the interconnectedness of the mind, body, and spirit. It recognizes that true health is achieved by addressing the root causes of disease rather than merely treating the symptoms. By considering the physical, mental, emotional, and spiritual aspects of an individual, naturopathy provides a holistic approach to wellness.
Healing Power of Nature:
At the core of naturopathy lies the belief in the healing power of nature. Nature provides us with an abundance of resources, including medicinal plants, herbs, fresh air, and sunlight, all of which can play a vital role in restoring and maintaining our health. Naturopathy harnesses these natural elements to support the body's own healing mechanisms and promote overall well-being.
Prevention is Key:
One of the key principles of naturopathy is preventive care. Rather than waiting for illness to strike, naturopathic practitioners focus on proactive measures to maintain and optimize health. This includes a healthy diet, regular exercise, stress management techniques, and various natural therapies to enhance the body's resilience and prevent future health issues.
Individualized Treatment:
Naturopathy recognizes that each individual is unique and requires personalized care. Naturopathic practitioners take the time to understand the unique health needs, lifestyle, and underlying factors contributing to a person's condition. This individualized approach allows for tailored treatment plans that address the specific needs of each individual.
Natural Remedies and Therapies:
Naturopathy offers a vast array of natural remedies and therapies to promote healing and well-being. These can include herbal medicine, nutrition and dietary counseling, hydrotherapy, acupuncture, homeopathy, and various mind-body techniques such as meditation and yoga. By utilizing these natural modalities, naturopathy aims to restore balance and stimulate the body's inherent healing abilities.
Complementary Approach to Conventional Medicine:
Naturopathy does not aim to replace conventional medicine but rather works alongside it. Naturopathic practitioners often collaborate with other healthcare professionals to provide comprehensive and integrative care. By combining the best of both worlds, patients can benefit from a well-rounded approach that addresses their health concerns from multiple angles.
7. Treating the Root Cause: Unlike conventional medicine, which often focuses on symptom management, naturopathy aims to address the root cause of an ailment. By understanding the underlying imbalances and factors contributing to a particular health issue, naturopathic practitioners strive to promote long-lasting healing and prevent future recurrences.
8. Whole-Person Approach: Naturopathy recognizes the intricate connection between the body, mind, and spirit. It emphasizes the importance of addressing not only physical symptoms but also the emotional and mental well-being of an individual. This holistic approach aims to restore balance and harmony within the entire person, promoting overall health and wellness.
9. Collaboration and Education: Naturopathic doctors often work in partnership with their patients, fostering a collaborative and empowering relationship. They prioritize patient education, providing individuals with the knowledge and tools to actively participate in their healing journey. By understanding their health conditions and adopting healthy lifestyle practices, individuals can make informed decisions and take ownership of their well-being.
10. Supporting the Body's Innate Healing Abilities: Naturopathy recognizes the body's inherent ability to heal itself. By creating a supportive environment through proper nutrition, exercise, stress management, and other lifestyle adjustments, we can optimize our body's healing potential. Naturopathic practitioners work in partnership with their patients, guiding and empowering them to take an active role in their own health journey.
Conclusion:
In a world where synthetic drugs and quick fixes dominate, naturopathy offers a refreshing perspective on health and healing. By embracing the healing power of nature, adopting preventive measures, and utilizing natural remedies, we can tap into our body's innate capacity to heal. Naturopathy provides a holistic and individualized approach that empowers individuals to take charge of their health and embark on a journey towards optimal well-being.