Elevating Wellness: My User Experience with Online Naturopathic Doctor Consultations and Treatment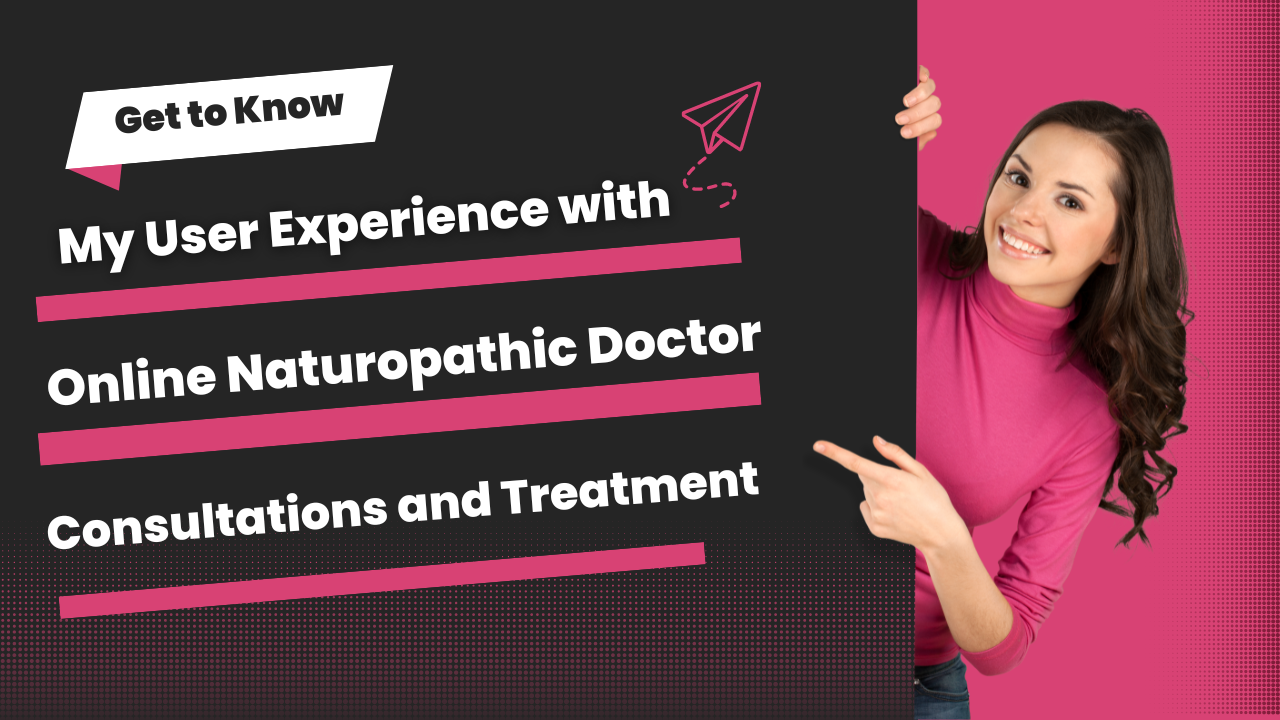 In a world where technology has revolutionized the way we work, shop, and connect, it's no surprise that healthcare is also evolving. Traditional in-person doctor visits are slowly making way for innovative online consultations, and the field of naturopathic medicine is no exception. Curious to explore this modern approach to holistic health, I embarked on a journey of online naturopathic consultations and treatment. Here's my story.
The Seamless Onboarding Process
The journey began with a simple online search for naturopathic practitioners. I was amazed by the variety of professionals available at my fingertips. After a bit of research, I chose a naturopath whose expertise aligned with my health goals. Setting up an appointment was a breeze; it involved selecting a date and time convenient for me, making payment online, and receiving a confirmation email. The process was not only user-friendly but also efficient.
Connecting from the Comfort of Home
On the day of my first appointment, I logged in to the virtual platform. The user interface was intuitive, with clear instructions on how to join the video call. From my cozy living room, I greeted my naturopath face-to-face through the screen. It was an immediate relief to skip the stress of traffic and waiting rooms, making the experience feel more personal and relaxed.
In-Depth Health Assessment
One of the things that pleasantly surprised me during the consultation was the depth of the health assessment. My naturopath took the time to ask about my lifestyle, diet, exercise routine, and even my emotional well-being. This holistic approach was refreshing and made me feel heard and understood. It was evident that the naturopathic philosophy of treating the whole person, not just the symptoms, was being upheld.
Personalized Recommendations
Following the assessment, my naturopath discussed her findings and proposed a personalized treatment plan. This plan included dietary recommendations, supplements, and lifestyle changes tailored to my specific needs and goals. What stood out was the emphasis on natural remedies, such as herbal supplements and dietary modifications, rather than pharmaceuticals.
Continuous Support and Information Sharing
Beyond the initial consultation, the support and information provided were invaluable. The online platform served as a hub for sharing resources, including articles, videos, and meal plans. I also appreciated the ease of communication between appointments. I could reach out to my naturopath with questions or concerns at any time, which greatly contributed to a sense of ongoing care and support.
Cost-Effective and Accessible
The cost-effectiveness of online naturopathic consultations was another highlight. Without the need for travel expenses, I found that these online sessions often came at a lower cost than their in-person counterparts. This not only made holistic healthcare more accessible but also encouraged me to prioritize my well-being.
Conclusion
My user experience with online naturopathic doctor consultations and treatment has been nothing short of transformative. It's a testament to the power of technology in making holistic healthcare more accessible and convenient. This modern approach not only prioritizes individualized care but also embraces the holistic principles of naturopathy.
If you're considering exploring naturopathic treatment, I wholeheartedly recommend giving online consultations a try. They combine the best of technology and natural medicine, empowering you to take control of your health journey from the comfort of your own home.