Strengthening Your Immune System Naturally: Naturopathy's Pathway to Optimal Wellness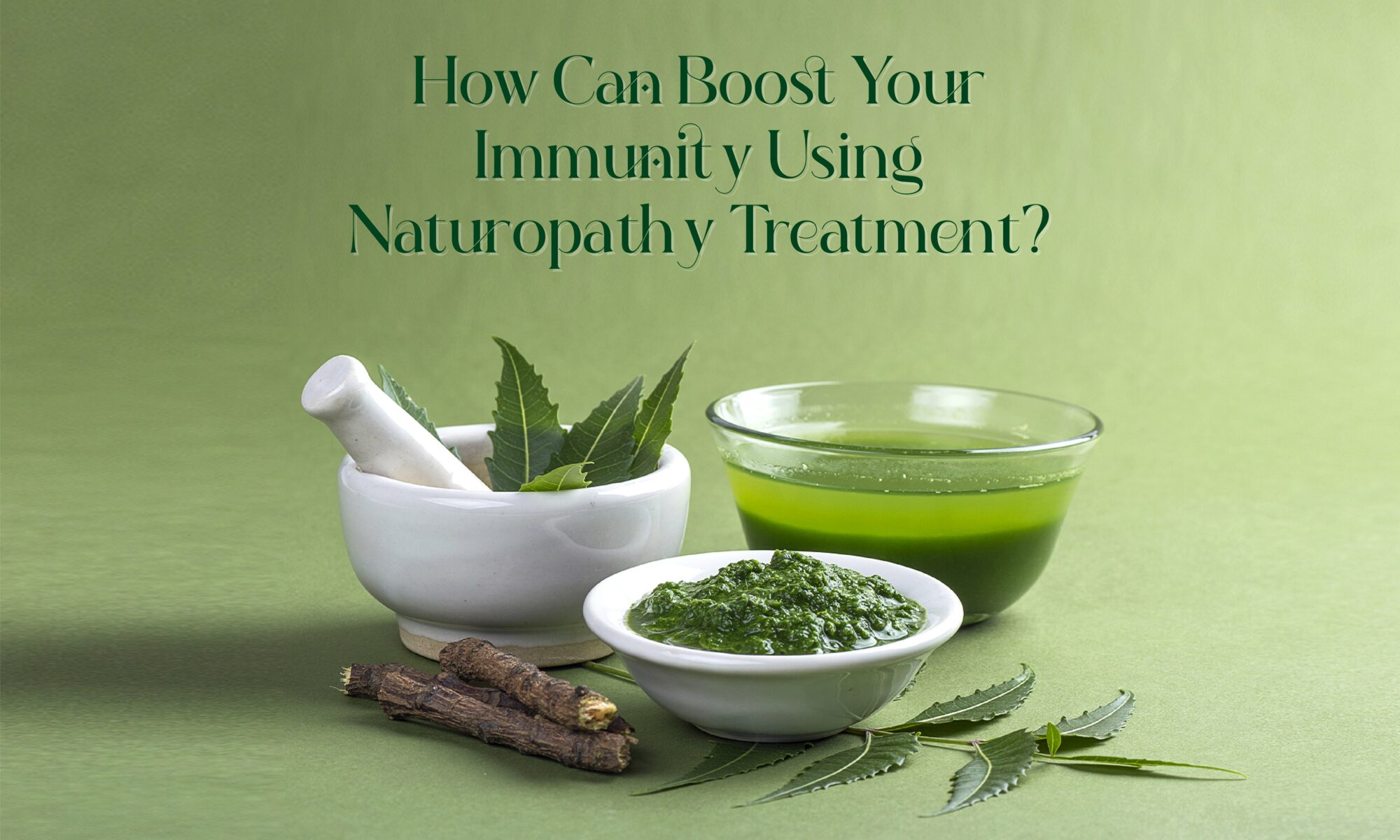 In today's fast-paced world, maintaining a strong and resilient immune system is crucial for our overall well-being. While conventional medicine offers various interventions, naturopathy provides a holistic approach to boosting the immune system naturally. By emphasizing the interconnectedness of the body, mind, and spirit, naturopathy empowers individuals to optimize their immune health through natural remedies, lifestyle modifications, and preventive strategies. In this blog post, we delve into the remarkable benefits of naturopathy in strengthening the immune system and promoting optimal wellness.
Nutritional Support: One of the pillars of naturopathy's approach to immune health is proper nutrition. A well-balanced diet rich in nutrients, vitamins, and antioxidants plays a vital role in bolstering the immune system. Naturopathic doctors provide personalized guidance on dietary choices, emphasizing the consumption of whole foods, fruits, vegetables, and immune-boosting supplements. By nourishing the body with essential nutrients, naturopathy supports immune cell function, enhances antibody production, and fortifies the body's defense against pathogens.

Lifestyle Modifications: Naturopathy recognizes the profound impact of lifestyle choices on immune health. Stress, inadequate sleep, sedentary habits, and exposure to environmental toxins can compromise the immune system. Naturopathic doctors guide individuals in making lifestyle modifications that promote immune resilience. They address stress management techniques, advocate for regular exercise, promote adequate sleep hygiene, and educate on reducing toxin exposure. By adopting healthy lifestyle practices, individuals can enhance their immune function and decrease the risk of infections and chronic illnesses.

Herbal Medicine and Natural Remedies: Naturopathy harnesses the therapeutic power of herbal medicine and natural remedies to support immune health. Naturopathic doctors utilize specific herbs and plant-based supplements known for their immune-boosting properties. Examples include echinacea, elderberry, astragalus, and medicinal mushrooms. These natural remedies can help regulate immune responses, enhance immune cell activity, and provide antimicrobial and antiviral effects. Naturopathy's focus on individualized care ensures that the appropriate herbal remedies are chosen to suit each person's unique needs.

Stress Management: Chronic stress can impair immune function, making individuals more susceptible to infections and illnesses. Naturopathy emphasizes stress management techniques to reduce the detrimental effects of stress on the immune system. These techniques may include mindfulness practices, meditation, deep breathing exercises, and therapeutic modalities such as acupuncture or massage. By cultivating relaxation and stress resilience, naturopathy supports a healthy immune response and overall well-being.

Preventive Strategies: Naturopathy is centered around preventive medicine, aiming to ward off illnesses before they occur. Naturopathic doctors empower individuals with knowledge and tools to prevent infections and maintain a robust immune system. They educate on hygiene practices, such as proper handwashing, immune-boosting supplements, and the importance of regular screenings and vaccinations. By implementing preventive strategies, individuals can minimize the risk of infections and proactively safeguard their immune health.
Conclusion: Naturopathy offers a comprehensive and natural approach to bolstering the immune system, empowering individuals to take charge of their health. Through nutritional support, lifestyle modifications, herbal medicine, stress management, and preventive strategies, naturopathy strengthens immune resilience and enhances overall well-being. By harnessing the body's innate healing potential and fostering a holistic understanding of health, naturopathy becomes a pathway to optimal immune health and a vibrant